Surprise your family this holiday season!
YIELD: Makes 12 muffins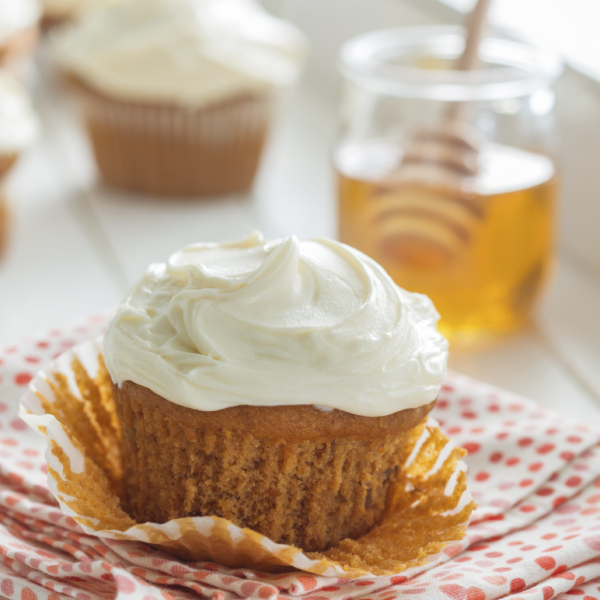 INGREDIENTS
2 cups – all-purpose flour
1 1/2 tsp. – ground cinnamon
1 tsp. – baking soda
1/2 tsp. – salt
1/2 cup – chopped walnuts
1 cup – solid-pack pumpkin
1 cup – honey
1/4 cup – vegetable oil
2 – eggs, at room temperature, slightly beaten
1/4 cup – low-fat buttermilk
1 tsp. – vanilla extract
DIRECTIONS
In a large bowl, stir together flour, cinnamon, baking soda and salt. Stir in walnuts.
In a separate bowl, blend pumpkin, honey, oil, eggs, buttermilk and vanilla until smooth. Pour pumpkin mixture over dry ingredients. Stir just until mixed.
Spoon batter into paper lined muffin cups, filling each to just below the rim. Bake at 350°F for about 25 minutes or until a toothpick inserted near the center of muffins comes out clean.
Let pan cool on rack for 5 minutes. Remove muffins from pan and let cool on rack completely.
Frost with Cream Cheese Frosting, if desired.
Cream Cheese Frosting:
In a small bowl, with electric mixer, beat 8 ounces cream cheese (softened to room temperature) with 1/3 cup honey, until fluffy.